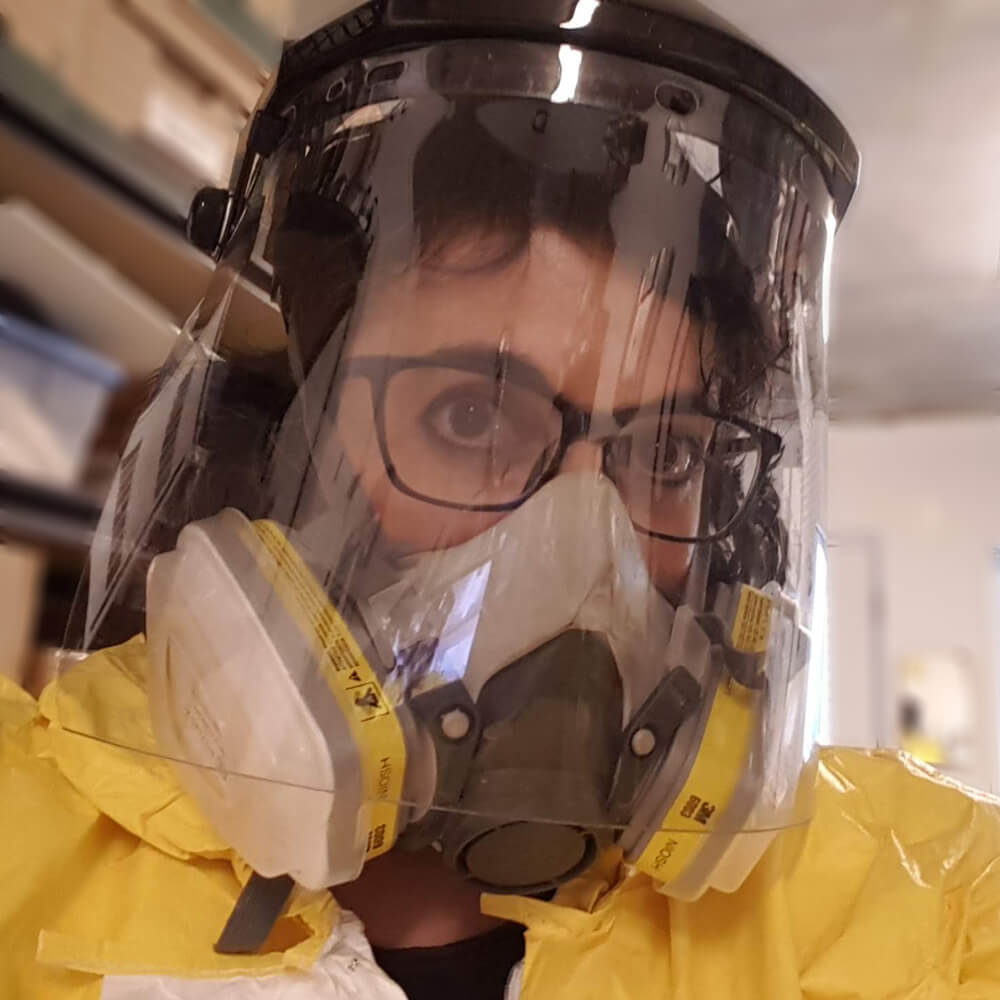 STATEMENT
I create artwork illustrating my life as if it's a story I'm telling, relating my experiences, emotions, dreams, and anything else with an impact so strong it's impossible to contain within myself.
My portfolio includes pieces in etched metal, mixed media, sculpture, and fiber art. Exploring materials and developing processes to use them are an important part of my practice, so rather than focusing a single type of media, I allow my concepts to dictate the choice. Current works contain materials as varied as sheet metal, plastic household waste, discarded packing material, sculptural foam, and surplus yarn.
BIO
Gaylia Wagner is a mixed media artist from the mid-Atlantic region, currently living in Washington, DC. She holds a BFA in Product Design with a minor in Art History from Parsons School of Design, and a BA in English Literature from Virginia Commonwealth University.
In 2022 she participated in her first two-person exhibition, and her piece Warp + Weft (west window, February 2020) was purchased by the DC Commission on the Arts and Humanities for its Art Bank Collection.
Currently she is working on a series of insectoid puppets commissioned for a theatrical production and practicing Spanish in preparation for an electro-etching residency in Gran Canaria, Spain.

SELECTED EXHIBITIONS
2023

Hue, Gallery 44, Frederick, MD

Sequence, Touchstone Gallery, Washington, DC (jurors: Maleke Glee, Lauren Leving, Roddy Schrock)

2022

DC Art Now 2022, DC Commission on the Arts and Humanities' I Street Gallery, Washington, DC

Two-Person Exhibition, Fabricating Order, Howard County Center for the Arts, Ellicott City, MD (with artist Susan Hensel)

Wallmountables 2022, DC Arts Center, Washington, DC

Sculpture NOW 2022, Harmony Hall Arts Center, Fort Washington, MD (juror: Fitsum Shebeshe)

2021

8th Annual Abstract Catalyst, Verum Ultimum Art Gallery, Portland, OR (online, catalogue)

1460 Wallmountables 2021, DC Arts Center, Washington, DC

Tamar Hendel Gallery Juried Exhibition 2021, Tamar Hendel Gallery, Silver Spring, MD (online)

2020

Newly Juried Artists 2020 Group Exhibition, Torpedo Factory Artists @ Mosaic, Fairfax, VA

2019

GoggleWorks 13th Annual Juried Exhibition, GoggleWorks Center for the Arts, Reading, PA

Nuance: Craftsmanship, Imagination, and Innovation, Peters Valley School of Craft, Layton, NJ (catalogue)

Lemonade Stand Small Works Juried Exhibit, Lemonade Stand Gallery, Key West, FL

Five Points Small Works, Five Points Gallery, Torrington, CT

40th Annual Juried Art Exhibition, Monmouth Museum, Lincroft, NJ

2016

46th Annual Labor Day Art Show, Glen Echo Park, Glen Echo, MD

1460 Wallmountables 2016, DC Arts Center, Washington, DC
AWARDS / GRANTS / RESIDENCIES
| | |
| --- | --- |
| 2023 | Residency (forthcoming), Non-toxic electro-etching workshop of Alfonso Crujera, Gran Canaria, Spain |
| 2023 | Grantee, DC Commission on the Arts and Humanities Art Bank Program, Washington, DC |
| 2019 – 2023 | Grantee, DC Commission on the Arts and Humanities Fellowship Program, Washington, DC |
| 2021, 2022 | Grantee, DC Commission on the Arts and Humanities Relief & Recovery Fund, Washington, DC |
| 2021 | Semi-finalist, Tamar Hendel Gallery Juried Exhibition 2021, Silver Spring, MD |
| 2020 | Grantee, CAH-NEA Cares Act, Washington, DC |
COMMISSIONS
| | |
| --- | --- |
| 2022 – 2023 | Commissioned to produce twelve insectoid puppets for an expressionist puppet opera, Washington, DC (currently in development) |
| 2017 | Commissioned to produce 50 pieces of original art by the City of Alexandria Office of the Arts for their Community Supported Art (CSA) subscription box, Alexandria, VA |
COLLECTIONS
District of Columbia Commission on the Arts and Humanities Art Bank
Goulston & Storrs, Washington, DC
PROFESSIONAL AFFILIATIONS
Washington Sculptors Group
Member Artist, District of Columbia Arts Center, Washington, DC
EDUCATION
Parsons School of Design, New York, NY, BFA Product Design, Art History minor
Virginia Commonwealth University, Richmond, VA, BA English Literature